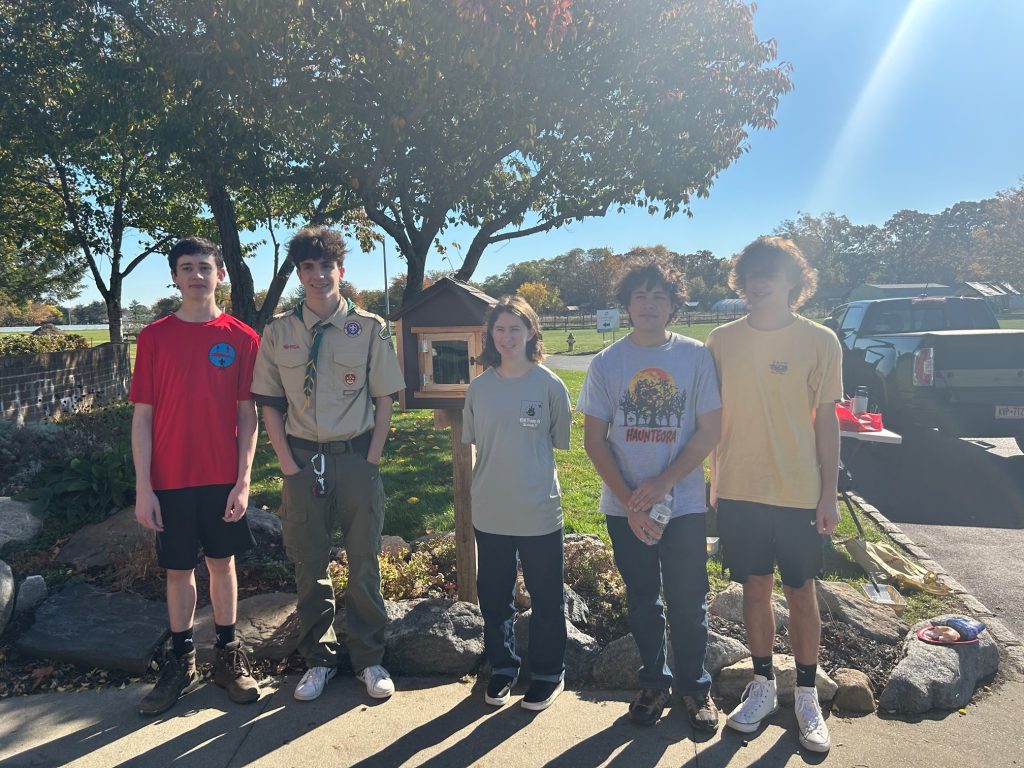 If you visit the Queen of the Rosary Motherhouse in Amityville, NY, you will notice a new wooden box near the main parking lot, in front of the statue of St. Dominic de Guzman. It is a Rosary Lending Box!
The box was installed by Scout Zachary Krenn of Troop 96 as part of his Eagle Scout project the last weekend in October. The box is filled it with beautiful Rosary beads as well as pamphlets about this Marian Devotion. Visitors are welcome to borrow a set of beads as they walk around our grounds to pray the Rosary, and then return them to the box, so another visitor may pray with them.
The Scouts also constructed wooden arrow signs which were placed around the property to help guide visitors on the historic "Dominican Pause Walking Tour", a one-mile loop that allows visitors to explore our grounds while learning about our history and mission.
The Scouts painted white dog prints on the sidewalk and pavement, so participants would know where to "paws" or pause. The dog prints call to mind Blessed Juana of Aza when she was pregnant with Dominic – and her vision of a dog holding a torch bringing the light of Christ to the world.
What do you call someone who meanders the Queen of the Rosary Motherhouse grounds praying the Rosary?
A "Roaming" Catholic! (Ha ha ha!)