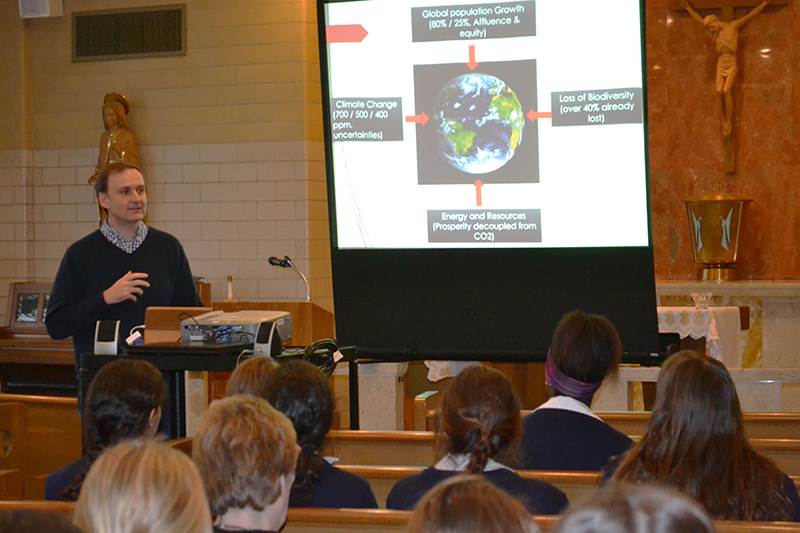 In his visit this week to New Orleans where he attended the American Meteorological Society (AMS) annual meeting , the world's largest yearly gathering for the weather, water, and climate community,  Fr. Eduardo Andres Agosta Scarel , O.Carm.,  Ph.D. visited St. Mary's Dominican High School where he shared research and insights with students, faculty and staff in his presentation, "Climate Change and the Care of the Poor and Nature."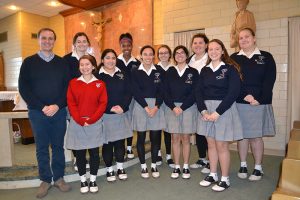 Called Pope Francis' Climatologist, Fr. Eduardo is on the faculty at the Argentine Pontifical Catholic University's School of Sciences and Engineering. He holds a Ph.D. in Atmospheric and Oceanic Sciences from the Buenos Aires State University and has done extensive research on the climate and climate change.  In addition to his scientific work, he reflects on the relationship between science and faith, and between spirituality and ecology.  Since 2008 he has been a member of the International Commission of Justice, Peace and Integrity of Creation of the Carmelite Order (Rome), and is a consultant to the Earth, Society and Environment Pastoral Section in the Latin American Council of Catholic Bishops (Bogotá). He also is a member of the Coordinating Team of the Carmelite Non Government Organization (New York) and its representative at the United Nations Framework Convention on Climate Change.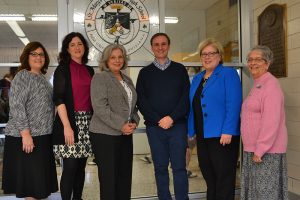 As an Argentinean priest, he was friends with the former Archbishop Bergoglio of Buenos Aires, Argentina (now Pope Francis) and worked with him on environmental issues. Fr. Eduardo was involved with preparatory consultations on the Pope's encyclical letter, Laudato Si':  On the Care of Our Common Home. Pope Francis chose as his namesake Francis of Assisi, the patron saint of animals, saying the saint's values reflected his own.