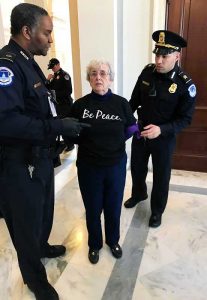 Washington, DC – Sr. Judy Morris, OP, was one of 40 Catholic faith leaders taken into police custody on February 27, 2018, in a peaceful demonstration in Washington, DC. Sr. Judy was part of an action by Faith in Public Life to demand immediate action by the House of Representatives to create a clean path to citizenship for participants in the Deferred Action for Childhood Arrivals (DACA) program, known as Dreamers. Several hundred Catholic faith leaders and laity took part in the peaceful protest. Click here to view images of the protest courtesy of Faith in Public Life.

Sr. Judy and the other participants in this action were arrested outside in the Russell Office Building in the Rotunda. Click here to view a video of Sr. Judy speaking about her commitment to the Dreamers, provided by Faith in Public Life.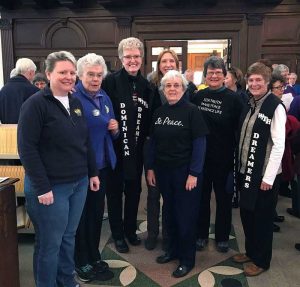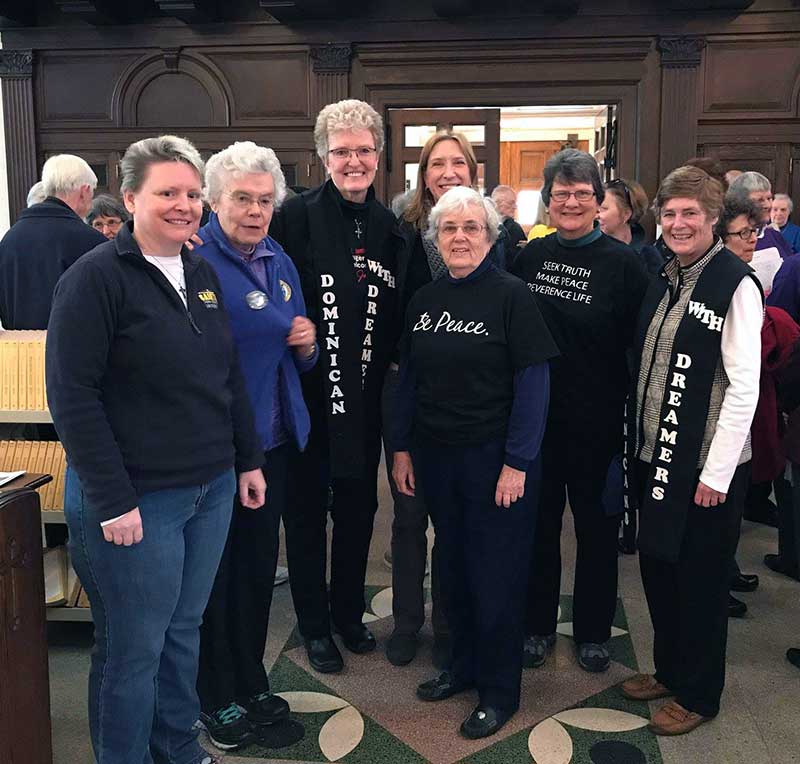 "Today's demonstration was a profound experience of solidarity with our sister Congregations, lay people, priests – a remarkable effort to speak truth to power and to defend the marginalized in our society," Sr. Judy said after she was released from custody. "Creating a clean path to citizenship for the Dreamers is simply Justice 101 – and it is our duty to come together to demand this action from our elected representatives."
The Catholic Church supports the Dreamers, and calls on the faithful to ask their members of Congress to find a bipartisan legislative solution to protect Dreamers."
The Dominican Sisters of Peace are in full support of Sr. Judy's actions and will continue to advocate for our nation's immigrants.