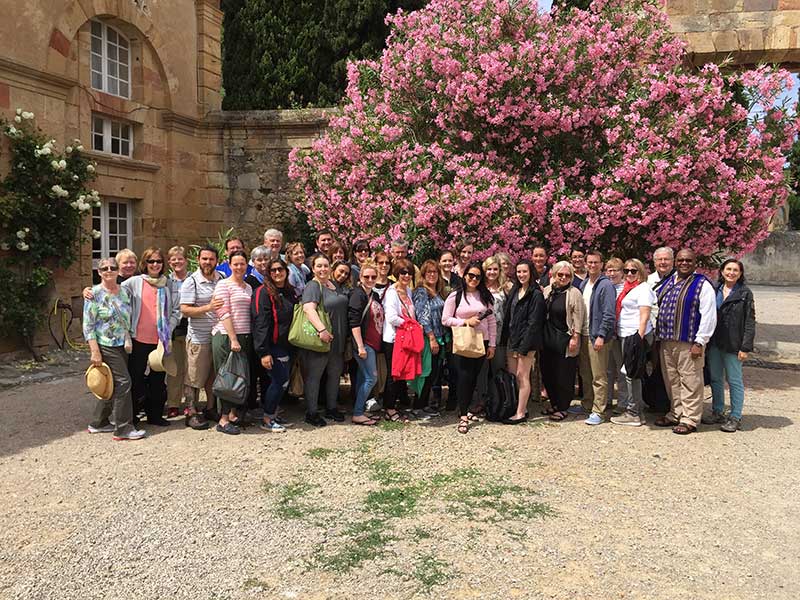 Submitted by Patricia Dougherty, OP
For twenty-one years, the "Fanjeaux Seminar" has introduced American faculty members, staff, and students from different Dominican institutions of higher education to medieval history and the heritage of St. Dominic and the Dominican Order. In 2017, there were 36 participants from eleven institutions. The 17-day pilgrimage includes separate morning classes for students and for faculty/staff (this year led by Priscilla Woods, OP and Brian Walker, OP) and afternoon excursions for all to heritage sites (such as the cities of Toulouse and Albi, the monastery of Lagrasse, and the mountain of Monsegur and, of course, the village of Fanjeaux and the monastery of the nuns at Prouille).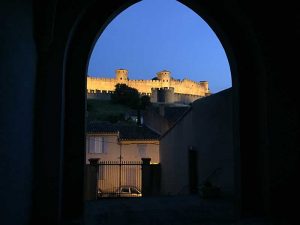 Nine students took a three-unit interdisciplinary medieval French history course with Professor Mary Haymann. The group stayed at Notre Dame de l'Abbaye in Carcassonne because the Dominican Sisters of the Verbe Incarné are in the process of selling the Belvedere, the guest house where we stayed for twenty years. We missed walking the medieval streets and the sunrises at Seignadou and sunsets in the Belvedere garden, but Carcassonne was a great site at the foot of the ramparts of the fortified city. An added plus and a welcome surprise was that Dominic celebrated Mass at the abbaye in the lovely, twelfth century chapel. The seminar ended with four nights in Paris. The director of the program is Trudi Goggin, Dean of Students at Dominican University in River Forest. Other members of the coordinating team are: Sue Kaszynski, Francois Haymann, and Patricia Dougherty, OP. We are looking forward to next year's seminar beginning at the end of May.