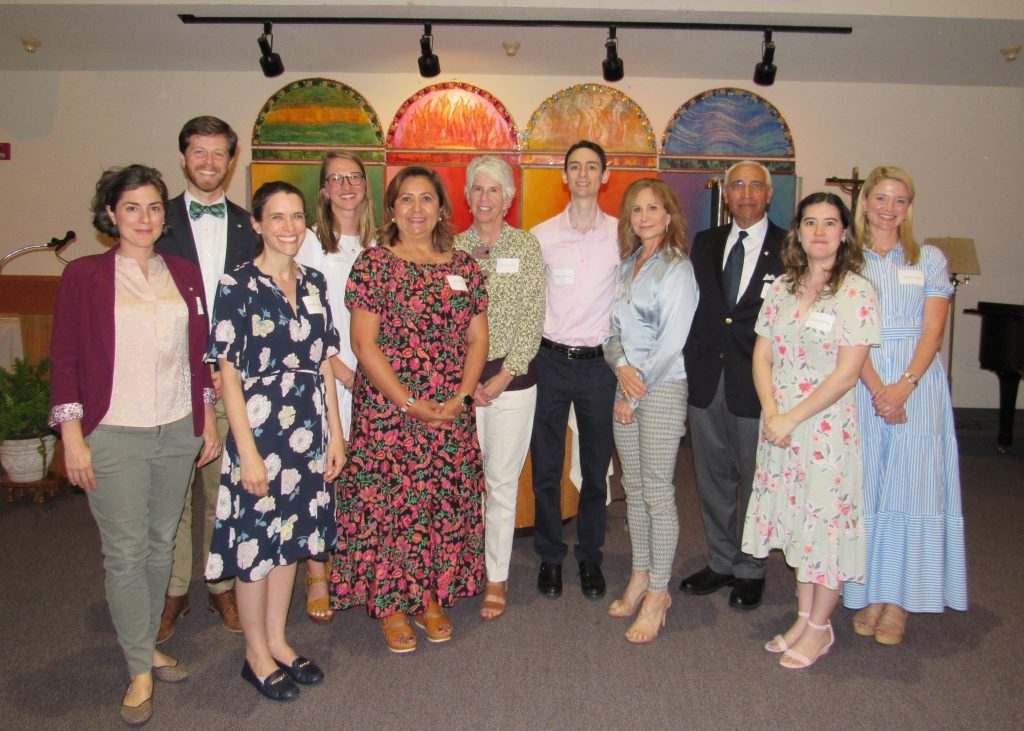 Fifteen years ago, Houston Dominican Sister Carol Mayes, OP, initiated the Houston Dominican Family, a group comprised of women and men who commit to living the Dominican charism and who walk side by side with the sisters. On Sunday April 30th, the Dominican Family gathered with the sisters, family, and friends to welcome eleven new members at a commitment Mass and celebration. The eleven new members made this first commitment with the Dominican Family after completing one year of inquiry and formation during which they studied the Dominican charism and explored the four pillars of Dominican life – prayer, study, community, and preaching. 
Rev. John Rooney, who is a member of the Dominican Family, presided at the liturgy which coincided with Good Shepherd Sunday. During his homily, he asked those present which voices they were listening to in their daily lives and reminded all that Jesus, the Shepherd, is the voice of the word of God, the voice of life. He noted that the Dominican charism, tradition, and four pillars resonate with those who have committed to be part of the Dominican Family and offers a way to live out our baptismal call authentically.
New members shared how they intend to live the charism: by strengthening their faith through prayer; by growing spiritually through reading, studying, and preaching; and by being of service to the community. At the ceremony, several members made their recommitment to the Dominican Family for one, two or three years. After Mass, those gathered enjoyed a lovely reception.
The Houston Dominican Family currently has 150+ members with new formation classes held every year since its inception.