Ponchatoula, LA– About 30 Associates of the Dominican Sisters of Peace, along with local Sisters, gathered at the Rosaryville Spirit Life Center April 25-28 for an Associate Retreat.
The retreat, themed "Journey to Transforming Truth", was an opportunity for retreatants to deepen their faith by opening their hearts and minds to the reality of one human family, and to Christ's commandment to love one another as He loves us.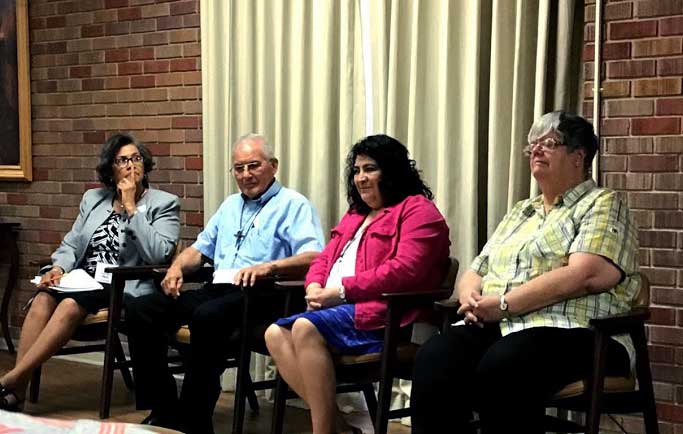 Central to the weekend's study was the overarching Congregational study of racism. Retreatants experienced the stories of American woman of African descent, a Native American man, a Latina woman; and a Caucasian woman who has built authentic relationship in the predominantly black neighborhood where she lives and ministers. Participants also shared a message encouraging them to move forward towards social justice in their daily lives.
There are more than 685 Associates of the Dominican Sisters of Peace.