PASSING THE TORCH:
CONVERSATIONS ABOUT EVANGELIZATION ACROSS DOMINICAN GENERATIONS
Wednesday, October 16 to Saturday, October 19, 2019
Weber Retreat and Conference Center, Adrian Michigan
All Dominicans are welcome!
The global Dominican Preaching Network invites Dominicans from the United States and Canada to a three-day colloquium on our Dominican evangelical charism. Anthony Gittens CSSp from CTU will speak on Evangelization in the Mission of Jesus and in Our Mission as Church, and Dr. Ann Garrido from Aquinas Institute of theology will facilitate. Dominican preachers of all ages, promoters of Dominican mission, and provincial/congregational leaders are welcome to this intergenerational conversation. See more information by clicking on the image below and at www.ai.edu/dpn.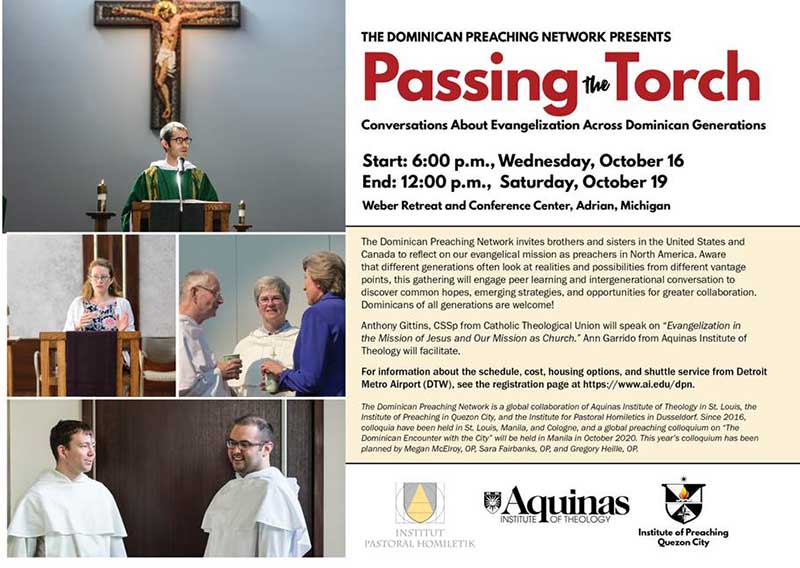 Submitted by Gregory Heille, OP