"The Dominican Volunteers began their volunteer year at Mariandale Retreat Center on August 3 – August 9th. On retreat they learned about each other, the life of St. Dominic, the Dominican charism, and community life."
As the Education Support Staff at Saint Francis Center in Redwood City, Elizabeth Broussard and Sean Puzzo are serving immigrant children and their parents as they help SFC provide provides the local community with essential services such as housing, food, clothing and education. Elizabeth Broussard joined DVUSA to learn more about herself while being of service to others. Sean is a second year Dominican Volunteer. Sean chose to do a second year to continue to grow deeper in the Dominican pillars in a new ministry and community context.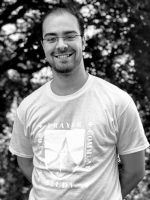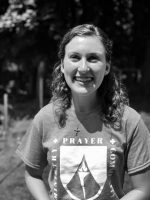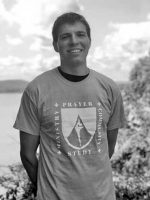 As the Domestic Violence Advocate at Sarah's Inn in Chicago, Jake Moran is serving primarily women and children and their abusers and will live in the House of Connections community. Jake is hopeful that this year of service will help direct his future career path and is eager to give back to others.
As the Volunteer Coordinator at the UIC Pilsen Food Pantry in Chicago, Lacey Green is serving people in the community who are facing food scarcity or who are unable to access affordable food options. She will live in the House of Connections community. Lacey joined DVUSA to serve people like herself.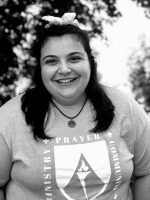 As the Guidance Counselor at Immaculate Conception Academy in San Francisco, Rosie Fiasche is serving high school girls and sharing community at Immaculate Conception Priory. Rosie joined DVUSA to continue to grow in the Dominican charism. She attended Dominican University in River Forest, IL, double majoring in Sociology and the Study of Women and Gender with a minor in Criminology. Rosie says she is excited about this year with DVUSA because of "working with the young women and just trying to live my best life. I'm ready for this next adventure."
"Be of service wherever you are!"
-St. Catherine of Siena
"Dominican Volunteers make a difference in our organization by helping us expand our services, deepen services to families and to help lessen the load on overworked staff." -DVUSA Partner Ministry Site
"The Volunteers I have known are invested in Dominican spirituality and ministry. Whatever the Dominican family can do to support them in their journey, I would want to do. This is a growthful experience and a blessed one for all." -Dominican Sister of Sinsinawa, DVUSA Host Community