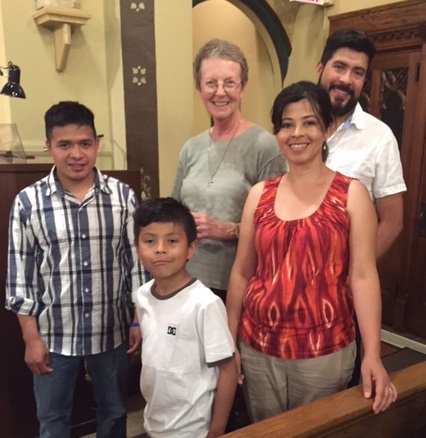 Salem, OH – The largest workplace raid this year took place in Salem, OH, on June 19. At that time, 140 people working at a meat processing facility were detained by ICE and transported to a processing center about an hour away.
"It was a shock," said Sr. Rene Weeks, a Dominican Sister of Peace serving as the Director of the Hispanic ministry, Centro San Pablo, at St. Paul Catholic Church in Salem. She and the other members of the St. Paul Congregation mobilized immediately to serve the families left behind in the wake of the raid.

From her experience in the area, Sr. Rene believes that most of those caught up in the raid were Guatemalan. "They were living in situations of extreme violence and poverty, where they could not assure their family's safety," she explained. "I think most US families, if the situation were reversed, would be willing to break laws also."
According to the CIA World Factbook, almost half of Guatemalan children under age 5 are chronically malnourished. More than 50% of Guatemalans lives in poverty, and 23% lives on less than $1.25 a day.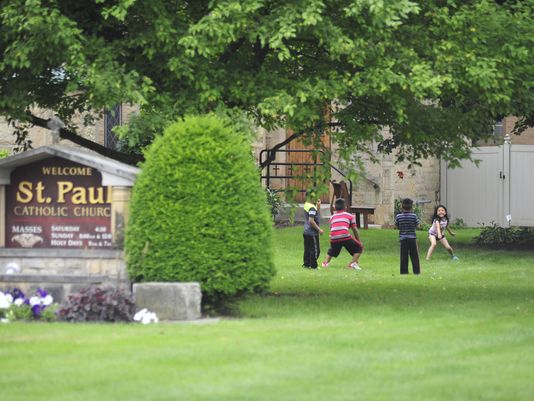 Since the raid, Sr. Rene and the St. Paul congregation, along with volunteers from Centro San Pablo and around the country, other people of faith and the Salem community as a whole have worked around the clock to assist the 150+ families who have asked for assistance. They have coordinated everything from transportation back to Salem for those released after the raid, to legal assistance for those still in custody, to obtaining material assistance for the families in Salem. "These people aren't going to be able to work for a while, and so people need diapers, and milk and the basic necessities of life for them and their children," Sr. Rene said.
They have also been busy managing the efforts of translators and volunteer immigration attorneys, and working with family members to establish communication with those in detention; the men are all being held near Youngstown while most of the women are in a facility six hours away near Battle Creek, MI.
The Catholic Diocese of Youngstown said it welcomes immigrants and is praying for the families affected:
The family is the central social institution that must be supported and strengthened, not undermined. When family separation takes place at the border, or as a result of sudden and unannounced raids in our local communities, the Church decries the terrible impact on vulnerable and innocent children and families.

Catholic Charities will be working with local churches and organizations responding to meet the needs of those affected, offering pastoral and practical care. Please join us in praying for the families affected and for just immigration reform."