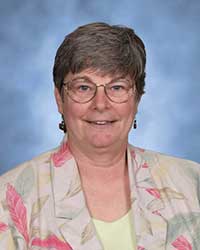 By Sister Cheryl Liske, OP
November 30, 2016, Rome – Sister Cheryl Liske, OP, a community organizer in Detroit, attended the third World Meeting of Popular Movements in November. The following is her report and reflection on this experience.

In the opening panel of the World Meeting of Popular Movements (WMPM) this November in Rome, Cardinal Peter Turkson, head of the Pontifical Council for Justice and Peace, quoted Pope Francis as naming two "fragilities" in our world: the poor and Earth – two faces, he said, of the same challenge.
The WMPM is a series of gatherings of grassroots people, organizers, and activists who have been called together by the Pontifical Council for Justice and Peace to advise the pope and the world – out of their own "faith, wisdom, and integrity" – as to how to meet this one challenge with two faces. The most recent gathering in Rome was the third in the series; the fourth will be in Modesto, California, February 16-19, 2017.
The gathering consists of more than 200 participants from 68 countries in Asia, Africa, Europe, and the Americas. The delegates come from diverse backgrounds in the "informal economy," such as street vendors in South America, European migrants, migrant workers in China, slum dwellers in India, recyclers of our waste in a number of African countries and New York, and the informal transit providers in Africa.
My community organizing network, the Gamaliel Network, as well as the Catholic Campaign for Human Development, invited me – along with Ms. Patricia Williams from Metropolitan Organizing Strategy for Enabling Strength (MOSES) of Detroit – to be part of the 15-member U.S. delegation. We were chosen because of our work with people relegated to the margins in the urban areas of the United States.
At the end of the meeting, we presented proposals to Pope Francis. The proposals called for the rejection of the privatization of water; opposition to genetic manipulation or patenting, especially on seeds; a universal social salary for every worker (private, public, or popular); and the eradication of evictions that leave families without housing.
The WMPM participants pledged to work with Pope Francis to turn these ideas into real and effective rights locally, nationally, and internationally. Pope Francis' response was widely reported in the international press. An article in America Magazine by Gerard O'Connell relates this of Pope Francis' address:
In a powerful, one might even say revolutionary talk to participants at the third World Meeting of Popular Movements, Pope Francis denounced "the basic terrorism that derives from the global control of money on earth, threatens the entire humanity and gives rise to other terrorisms." It also gives rise to fear, the building of walls and other forms of exclusion, including of immigrants.
I was privileged to be part of this gathering and found it a fitting end to the Year of Mercy.