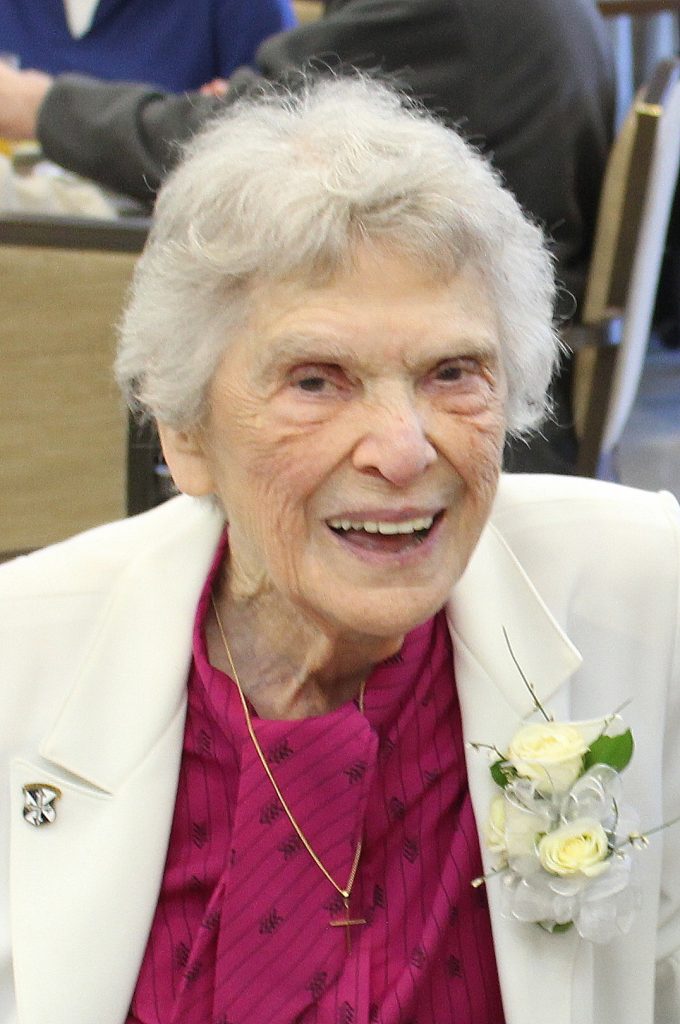 The Dominican Sisters of Houston joyously celebrated the 100th birthday of Sister Benignus Galiano, O.P. on January 23, 2023. Sr. Benignus' family members and friends attended the special occasion. She is the third Houston Dominican to reach a century in the congregation's 140-year history.
Sr. Benignus was born in Beaumont, Texas, and entered the Dominican Sisters of Houston in 1940. She ministered in education as both teacher and principal in Texas in the Dioceses of Beaumont, Galveston-Houston, Austin, and in the Dioceses of San Bernardino and Los Angeles, California. As a teacher, she enjoyed encouraging creativity in children, particularly as a drama teacher. Sr. Benignus also served as religious education director in several parishes for over 15 years and ministered in social services helping people find employment and helping the aging. 

Reflecting on her 100th birthday celebration, Sr. Benignus recalled a T.S. Eliot quote she has found meaningful in her life: "We shall not cease from exploration and the end of all our exploring will be to arrive where we started and know the place for the first time." Sr. Benignus remains current about both national and world events, and her conversation unfailingly reflects her Dominican commitment to truth, justice, and peace.