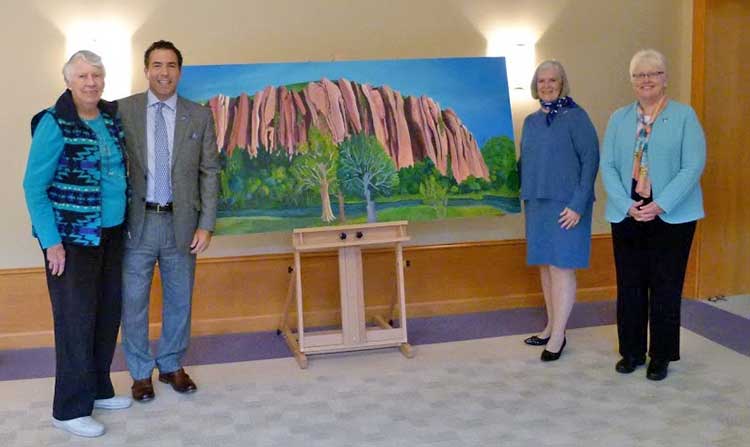 October 30, 2018 – The Dominican Sisters of Peace had a very special surprise for Albertus Magnus President Marc Camille during a recent visit to the Columbus Congregational office. The Congregation had commissioned Sr. Thoma Swanson, OP, a former professor of art at Albertus Magnus College, now living at the Columbus Motherhouse, to create a painting to hang in Camille's new office at Albertus.

Sr. Thoma created an oversized image of East Rock Cliff, a popular recreational area in New Haven, CT, not far from the Albertus Magnus campus. The eight-foot canvas is vividly colored in browns and greens, and includes a nod to Albertus Magnus College – a falcon, the College mascot, flying near the rock.
The painting was presented to President Camille by Prioress Pat Twohill and Sr. Thoma on Thursday, October 25.