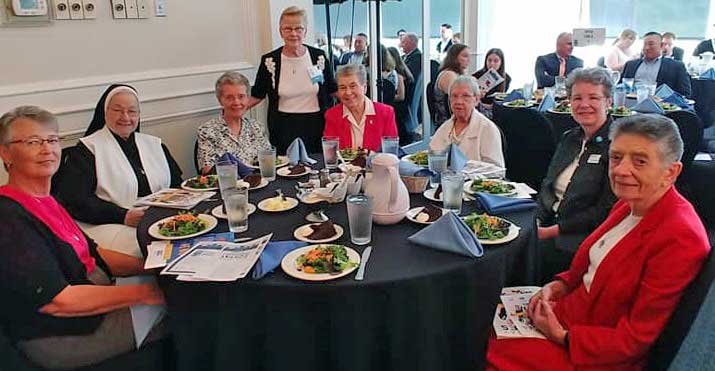 COLUMBUS, OH – In his April, 2018 apostolic exhortation Gaudete et Exsultate, Pope Francis called them the "saints next door…." those who, unrecognized and unsung, work to help their neighbors and better their communities.
On Tuesday, September 17, 25 of these "saints next door" were honored as "Everyday Heroes" by the Dispatch Media Group in Columbus, OH. Among those everyday heroes was Sister Nadine Buchanan, a Dominican Sister of Peace who lives at the Columbus Motherhouse.

"Everyday Heroes is born out of the spark of an idea to counter in some measure the divisive times in which we live," said Ray Paprocki, publisher and general manager of Dispatch Magazines. "These acts of grace and kindness are powerful and inspiring. We're honored to share them with the community, with the hope they motivate us all to do even more to make a difference."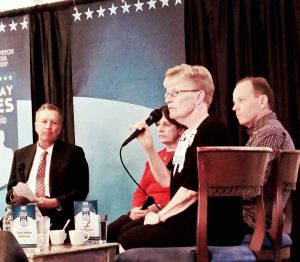 Sister Nadine's ministry was chosen from more than 100 nominations. Twenty semi-finalists were recognized; Sr. Nadine was one of five finalists featured in a special publication and invited to meet with Ohio Governor John Kasich at the "Everyday Heroes" luncheon on September 17. "This is where the future is," said Gov. John Kasich during a   round-table discussion with the five finalists. "No one is coming in on a white horse to solve our problems. It is on you and I."
Click here to view Sr. Nadine's Dispatch magazine's profile, and click here to view a video outlining her ministry.