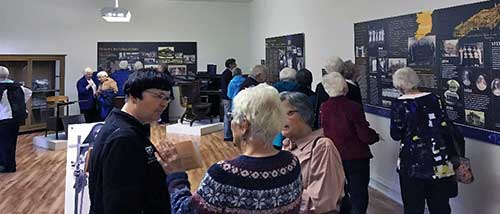 This year the sisters and associates celebrated Foundation Day by dedicating a Heritage Room housed at Marymount-LeMay Family Collection. This 129th anniversary of our founding on October 24, 1888 in Pomeroy, WA held special significance for us as we realized a permanent Heritage Room depicting our history and housing memorable artifacts.
A few years ago in a conversation with Nancy LeMay, the current owner, we asked if the LeMay Family Collection would like an artifact or two from the Tacoma Dominican Sisters. We were overwhelmed when she suggested that we might like a room in which to "tell our story." And the room we were given was our original museum before we sold Marymount, our Motherhouse, to LeMay Enterprises.
In the spring of 2015 a committee was formed comprised of Sisters Sharon Casey, Philomena McCarthy, Mary Pat Murphy; Associates Mary Plante and Rolleen Nelson; Rick Patterson, a Marymount volunteer and graphic designer Margaret Treleven.
Our goal was to create a permanent historical display at LeMay Family Collection detailing the history of the Sisters of Saint Dominic of Tacoma.  This display would be created using artifacts, furniture, wall displays and other media.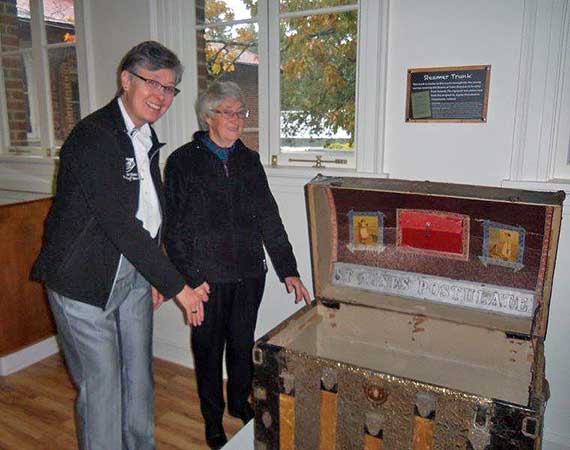 Gradually the Heritage Room began to take shape as Margaret designed and worked on the panels, Rick oversaw the painting of the room and laying of new floor and the sisters and associates searched for pictures and artifacts. We were overjoyed to see this room come alive with our history but also sad that there was not enough room for so many wonderful and memorable moments of our lives. What is now in the Heritage Room contains an overview of our lives from 1888-present. It presents one window into the lives of the Sisters and Associates.
As we plan for our future which includes completing our historical journey, we know our legacy of education and justice will live on in the memories of future generations. This Heritage Room lens will be but one piece of the story.