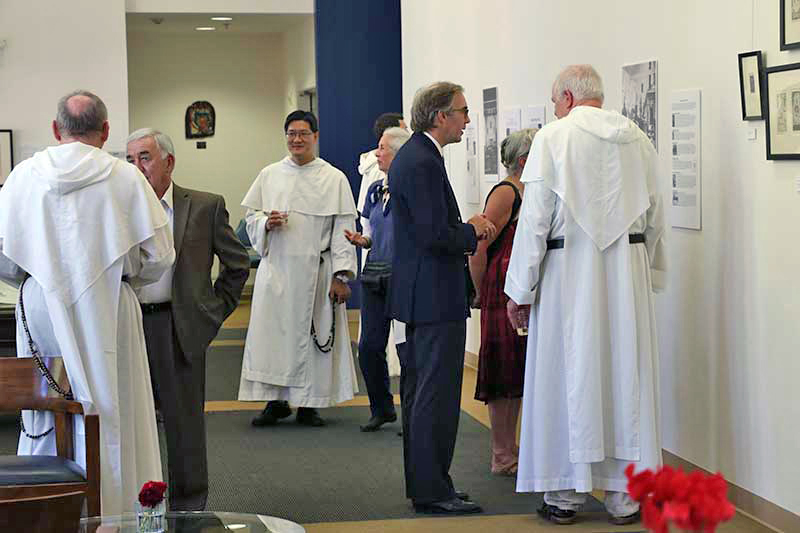 On September 25, 2016 the Dominican School of Philosophy & Theology in Berkeley hosted an opening reception for its art exhibition "Via Pulchritudinis – Fine Handpress Printing in the Dominican Tradition." Part of the 800th anniversary jubilee year celebrations at DSPT, the exhibition focuses on the handpress materials and artwork from two Dominican presses.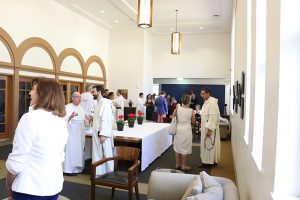 St. Dominic's Press of Ditchling, Sussex, England, began in 1916 by Hilary Pepler under the inspiration of several important historical figures – G. K. Chesterton, Hilaire Belloc – and their work on Distributism. Under the guidance of Fr. Vincent McNabb, O.P. of the English Province, Pepler joined with Eric Gill, Joseph Cribb, and Desmond Chute to form the Guild of St. Joseph and St. Dominic. Later, as lay Dominicans, they produced a variety of types of materials from political satire to tracts on philosophy and theology to mime and puppetry. Examples of all these categories are on display, along with works by the artists employed for the press.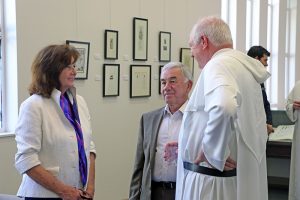 The ideas that captured the imagination of these artisans also inspired a Dominican of the Western Province, Br. Antoninus (William Everson). As the Distributist movement caught the attention of Peter Maurin and Dorothy Day, the ideals expressed through the Catholic Worker Movement drew Everson first to the Bay Area and then to the Dominican Order. There he established the Albertus Magnus Press and produced some of the finest handpress materials of the twentieth century. All of the materials from the Ditchling Pess belong to the Santa Fe Institute, a research and teaching library for religion and the arts that is owned by the Western Dominican Province and operated as a resource for students and professors of DSPT and Graduate Theological Union. The exhibition will be open for the entire Fall 2016 semester until the close of the jubilee year. A catalog is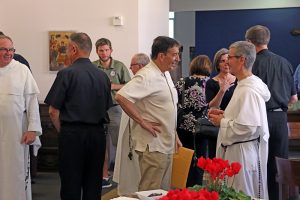 available for purchase which includes an essay by Ewan Clayton, one of the last members of the Guild. As part of the jubilee celebration, the Province has struck a commemorative broadside printed by students of Br. Antoninus, entitled, "O Lumen Ecclesiae." Printed with the font used by Br. Antoninus to create his famous Novum Psalterium Pii XII, of 1955. For more information contact, C. Renz, O.P. at crenz@dspt.edu.