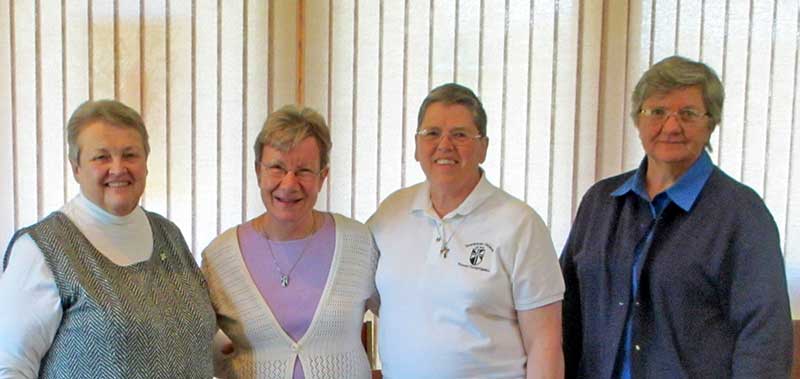 The Dominican Sisters gathered in Sabattus, Maine, on the weekend of April 22, 23 and 24, 2016, for the first session of their provincial chapter. Sisters from Maine, Arizona and New York elected their leadership team for a four year term.

The chapter elected Sr. Therese Demers Provincial Prioress. Sister Therese is presently a chaplain at Central Maine Medical Center in Lewiston, Maine.
Sr. Monique Belanger and Sr. Mary Jude were elected Provincial Councilors. Sr. Monique is a church musician for the Prince of Peace Catholic Parish in Lewiston. Sister Mary Jude lives in Staten Island New York where she is a teacher at St. Rita's School.
Sr. Monica Dubois, who ministers at St. Anne Mission on the Navajo Reservation in Klagetoh, AZ, was appointed Provincial Treasurer.
The Dominican Sisters of the Roman Congregation are part of an international congregation. They have been in Lewiston since 1904. The four sisters on the leadership team grew up in Lewiston and graduated from St. Dominic High School when the Dominicans were still staffing the school.