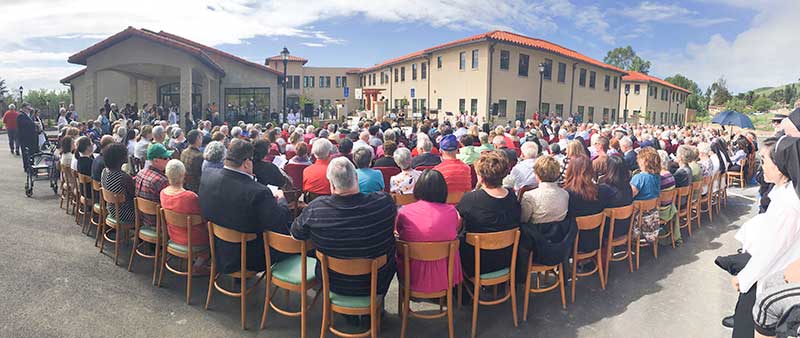 Donors, friends and community members were invited to bless the new Dominican Center and St. Joseph Residence on March 19, 2016, celebrating the completion of a major capital project. Guests entered the three-wing structure, visited Center community arts and exercise rooms and interacted with sister residents, who opened the doors to their rooms, chapel and living areas. The event honored and thanked guests who supported the $22.2 million project.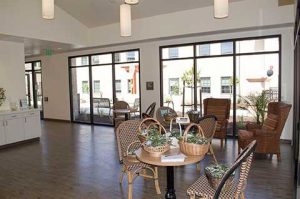 Construction of the 36-unit residence and center was part of a master plan for the Fremont Motherhouse, which included housing for active retired sisters and new facilities open to non-profit organizations focused on the arts, education, spirituality and wellness. Design and construction decisions supported the congregation's application for LEED (Leadership in Energy and Environmental Design) certification from the US Green Building Council as a Gold building. The Sisters incorporated local and sustainably sourced materials, LED lighting, high performance glazed windows, reflective and emissive roofing, solar-topped parking – recycling over 95% of construction debris. A network of 24 water retention and bio-filtration basins were included to capture storm runoff in a drought tolerant meadow, graded and planted to attract native bees and birds and replenish aquifers. Congregational Prioress S. Gloria Marie Jones, OP affirmed, "We feel blessed that this project expresses our mission – serving our community, building a home for our Sisters and honoring God's creation, according to Pope Francis' call in Laudato Si to care for our Common Home."
The Sisters also improved Motherhouse safety and access, with upgrades to domestic and fire water lines, exterior lighting and signage and fiber optic IT infrastructure improvements to support secure, stable digital communications and media.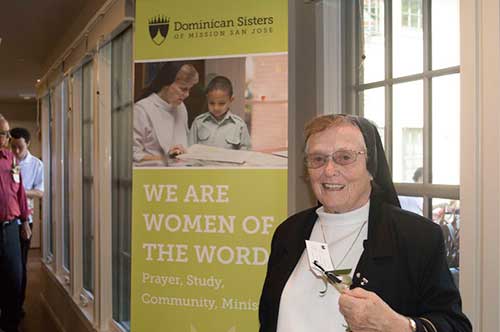 About the Dominican Sisters
Founded in 1876, the Dominican Sisters of Mission San Jose are an international congregation  of Catholic women, with 24 affiliate and sponsored elementary and secondary schools in northern and southern California and a Province in Mexico.
For more information  contact:
Margaret McCarthy, Mission Advancement Director
mmccarthy@msjdominicans.org 510.933.6309