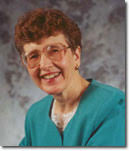 The Dominican Genius: Integrity and Balance
with Carla Mae Streeter, OP of Aquinas Institute of Theology
A Webinar series open to all; free will offering.
The Dominican Order is celebrating its 800th Anniversary. How does this Order do "theology" to give it staying power? How does it do "spirituality?" How has it stayed faithful to the truths of faith in all the cultural storms of these centuries? Listen in and discover a little of the Dominican genius…you might find it's just what you need to do your own balancing act in our own day!
February 16, Tuesday, 6:30-8:00 "The Head or the Heart"
February 23, Tuesday, 6:30-8:00 "Mercy or Justice?"
February 24, Wednesday, 6:30-8:00 "Grace or Freedom?"
March 1, Tuesday, 6:30-8:00 "Body or Soul?"
March 2, Wednesday, 6:30-8:00 "Contemplation or Action?"