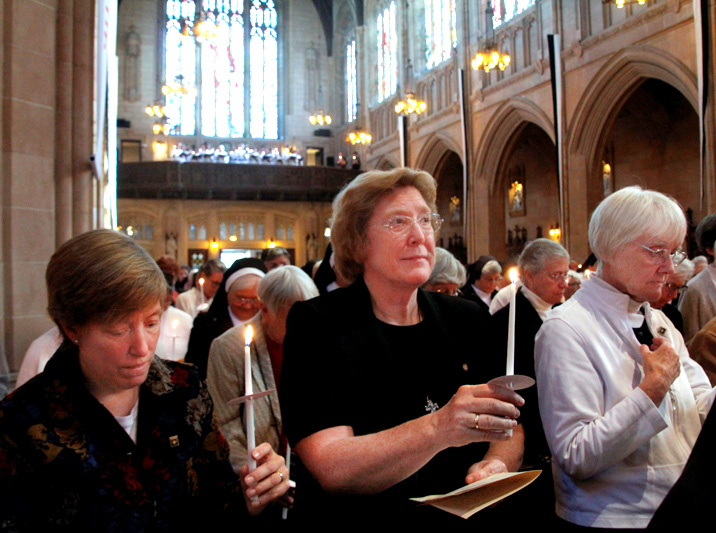 Saturday, October 31 was more than Halloween in San Francisco for Dominican friars, nuns, sisters, laity, and friends. It was the culmination of a year of collaborative planning. When it was learned that the Master of the Order, Fr. Bruno Cadoré, would be visiting the Western Province, it was decided to start off the 800th jubilee celebration a little early! A small committee from the province, the San Rafael sisters and the Mission San Jose sisters decided to host a Mass and reception.
The choice of location was particularly special: the first St. Dominic's Church was built in San Francisco in 1873. This celebration was held in the fourth church that was built in the English Gothic style in 1928 and has been extensively and lovingly restored over the years.
On Saturday the church was full to its capacity of 800+ people – and with the sheer joy of being together for such a momentous anniversary. We worshipped, prayed, received Eucharist, and sang together as the family that St. Dominic envisioned. We could well imagine Archbishop Joseph Alemany, Mother Mary Goemaere, and Fr. Sadoc Vilarrasa, the first three Dominicans to arrive in San Francisco in 1850, smiling at the spectacle.
Afterwards on the sunny, crisp fall day, all repaired to a beautiful black and white tent set up in the church parking lot for refreshments and fond greetings. It was a magnificent celebration on the West Coast!