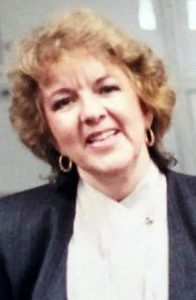 Although Anna Mary O'Rourke left the community of Amityville Dominicans in 1970, she has been living out her call as a Dominican Preacher!
"I believe my calling as a Dominican Sister in 1953 continues as a Dominican Associate today…only the setting has changed," Anna said.
After leaving the order, she got a job at the New York Telephone as a School Consultant and later as a manager of corporate contributions. She had the responsibility to donate to grassroot causes such as Noah's Ark – a non-profit run by the Dominican Sisters. She was later invited by S. Dolores Gartanutti to join their Board. "How happy I was to be working with my Dominican family again," she said.