Timing. Synchronicity. Deep listening to Spirit.
The Global Climate Action Summit took place in San Francisco September 12-14. See globalclimateactionsummit.org/. The Summit underscored the urgency of the threat of climate change by mobilizing the voices and experience of real people, in real communities already facing real and stark threats.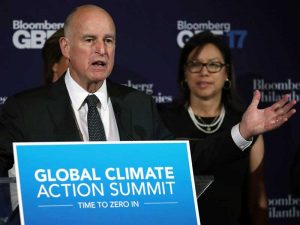 At the Summit, international and local leaders from states, regions, cities, businesses, investors and civil society—known as "non-party stakeholders/non-state actors"—were joined by national government leaders, scientists, students, nonprofits and others in a new wave of mobilization. They shared what they have achieved to date and committing to doing more to usher in the era of decarbonization, greater levels of sustainability and prosperity for the many rather than the few.
The Dominican Sisters of San Rafael have consciously and actively paid attention to the health and well-being of our planet for at least 40 years. We saw an opportunity to align with the Action Summit.
More