"I don't do a lot.  I just contribute whatever I can."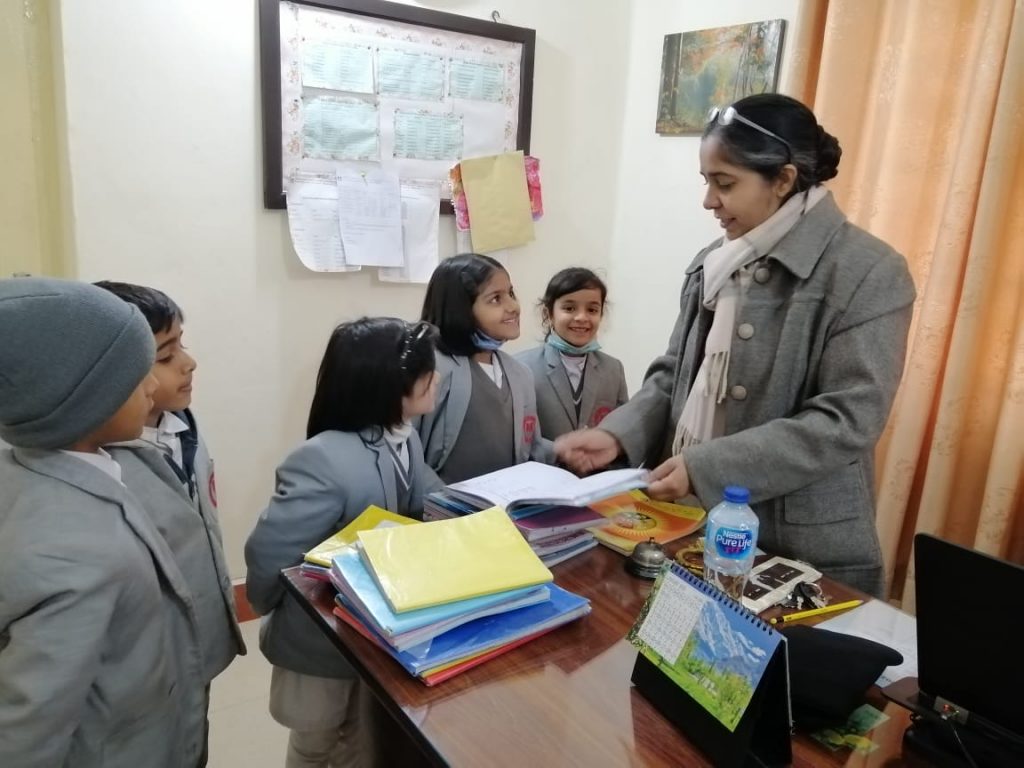 Sister Zubeda Tarcis is a member of the vibrant community of Sparkill Dominican Sisters faithfully serving in Bahawalpur, Pakistan. The youngest of six children, she was born and raised in the city of Khanwal, Pakistan. In her teens, her family moved to the close-knit Catholic village of Francisabad. Her father was a dedicated catechist and brought Sisters as frequent guests into her home for meals. Besides Sister Naseem George, Zubeda did not know the Sparkill community as a child, although many Sisters, including Monica Lewis, Nusrat Lewis, Violet Sampour (RIP), and Catherine Bashir were from Francisabad.
During her teens, Zubeda attended secondary school with the Dominican Sisters of Saint Catherine of Siena in Faisalabad. She was impressed with the Sisters and at age 17 she had a strong feeling that she wanted to be a Sister. She ended up entering the Sparkill community due to her aunt, Sister Naseem George. In fact, after graduation, she was ready to go and join the Faisalabad Dominicans when her cousin Naseem said, "Why are you going there?" Although her plans were to go to Faisalabad, her father knew many of the Sparkill Sisters and encouraged her to go with Sister Naseem. She went to Bahawalpur, entered the Dominican community on October 7, 2002, and has happily stayed. Sister Zubeda is most grateful for the Sisters who gave her a strong start in guiding her formation, notably Sister Mary Dempsey her spiritual guide, and Sister Monica Lewis her Novice Mistress.
After college, Sister Zubeda was assigned to teach the 2nd grade. With little experience, her first mission was very challenging. She credits Sisters Anna Bakhshi and Anne Schwartz with helping her to meet these challenges starting with the basics of learning how to make a planner. After four years, she began to teach 4th and 5th grade. At the same time, she went back to school and earned a master's degree in linguistics. She then taught the 6th and 7th grades, as well as English to all levels.
In 2017, she was asked to help Sister Anna Bakhshi run the school and has served as assistant principal ever since. Although she no longer teaches students directly, she teaches as she supervises, and guides teachers' plans to deliver successful lessons to students. She supervises 89 teachers and about 36 support staff and humbly says, "I don't do a lot. I just contribute whatever I can. Sr. Anna helps me a lot in learning how to be an effective Administrator."
There are many stairs in the school's four large buildings, but she is happy to walk to the classrooms to help support face-to-face learning. She and Sister Anna make a great team. She also enjoys working on the school's website, making tests, setting up and coordinating the online learning management systems (Google Classroom and Cambridge). In short, she is the school's "techie!" She even organizes school-wide special event programs and says that she enjoys the Christmas shows the most.
Sister Zubeda takes the Dominican charism of study seriously, which is not surprising since her father was also an educator and catechist. While school is out and she is on holiday, she is busy studying for her M. Phil In Education.
Recently, Sister Zubeda was asked to support the Sisters in religious formation, helping them deepen their spirituality and discern their own call of how to best use their talents to serve God. She remains inspired by her community of Sisters in Bahawalpur who affirmed and supported her on her own journey. She enjoys the rich prayer life and encourages others to come and join them because she has been blessed with a meaningful and rewarding life.
Sister Zubeda Tarcis enjoys her ministry as assistant principal of Dominican Convent School with more than 1,300 students, serving grades K-12, including college-level coursework, and online Cambridge Classes. She finds the work challenging to keep this #1-rated school competitive and to live up to the expectations of the families. And when each day's challenge is done, she says that the inspiration for the next day begins. To relax, she enjoys gardening: "I love gardening. Whenever I have a chance, I go out and plant something. Now it's the rainy days and everything is coming up!"