---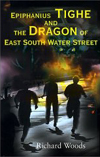 Epiphanius Tighe and the Dragon of East South Water Street
by Richard Woods, OP
Epiphanius Tighe, the intrepid draconic taxonomist from A DIVERSITY OF DRAGONS, is on the trail again, hotly pursuing a Libyan specimen hell-bent on revenge in Chicago after the theft of its trove. Eppy is quickly drawn into a dangerous web of crime, graft, and deadly violence as he tracks the dragon into the abandoned freight tunnels under the Windy City, aided by his great grand-nephew Ciaran Tighe, a Jewish detective named Rasa Rapetsky, and Brennan Kirwan, a skeptical police investigator. Caught in the crossfire between police thugs, a mad professor, and the ire of a fire-breathing dragon, can Eppy save both the dragon and his new friends before disaster strikes?
ISBN-10: 0595130593
ISBN-13: 9780595130597

---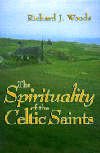 The Spirituality of the Celtic Saints
by Richard Woods, OP
The inspired wisdom of the saints and scholar who made the Celtic lands a lamp of learning and holiness.
ISBN 13: 9781570753169
ISBN: 1570753164