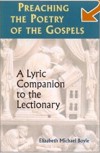 Preaching the Poetry of the Gospels
A lyric companion to the Lectionary


Elizabeth Michael Boyle, OP

Preaching the Poetry of the Gospels demonstrates that not only the Fourth Gospel but also the Synoptics can be read with understanding when they are interpreted as narrative poetry. For the Sundays of Advent, Holy Family, Epiphany, Lent and Easter, as well as the special days of the Immaculate Conception, Christmas Eve and Day, Ash Wednesday, the Triduum, the Holy Trinity, and the Holy Body and Blood of Christ, the author offers a poet's reflection on the literary devices in the liturgical texts and a gathering of poems about the gospel event.

ISBN: 0814628915
ISBN-13: 9780814628911
Format: Paperback, 272pp
Publisher: Liturgical Press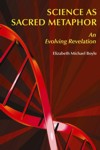 Science as Sacred Metaphor
An Evolving Revelation
Elizabeth Michael Boyle, OP
"This work is a sparkling contribution to contemporary conversations about science and its relationship to faith and theology. Unlike many other works on the topic, it is prayerful and poetic. Fully aware of the differences between science and poetry, the author takes the metaphorical terminology of science as an invitation to constructive theological interpretation of nature. Readers will find this book both wise and enjoyable."
John F. Haught, Distinguished Research Professor, Georgetown University

In Science as Sacred Metaphor, Sister Boyle leads the reader to unravel the fascinating threads of science and follow them to the marvelous skein of spiritual insight and contemplative wonder. With a blend of scientific fact, powerful poetry, and spiritual exploration, she helps the reader discover anew and more deeply the ever-gracious Mystery in whom all that exists "lives and moves and has its being."
0-8146-2404-9 Paper, 160 pp., 6 x 9, $14.95
978-0-8146-2404-3
Pub. Date: September 2006



Elizabeth Michael Boyle, O.P., Ph.D., is professor of English and interdisciplinary studies at Caldwell College, Caldwell, New Jersey. She is also a poet and a playwright with a special interest in the psychological dimensions of creativity.