Submitted by Armando P. Ibáñez, O.P. (Festival Director)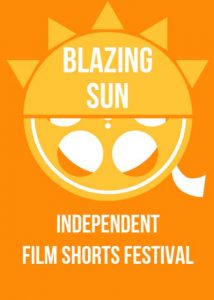 March 12, 2020 – Blazing Sun Independent Film Shorts Festival awarded its highest honor—the Poetic Pearl Award—to seven film shorts, five foreign films and two from the United States, which were among 16 films screened March 4-5 at Rio 7 Cinema-Kingsville.
"All the films that we screened at the movie theater received the festival's Award of Excellence," said Armando P. Ibáñez, O.P., friar of the Southern Dominican Province, founding Festival Director and director of Radio-Television-Film at Texas A&M University-Kingsville, which launched the festival in partnership with the TAMUK Film Society and in association with the Department of Art, Communication and Theater and the College of Arts and Sciences.
The festival received a total of 49 film shorts, 29 from the United States and 20 from abroad, including from New Zealand, Canada, India, Egypt, Qatar, Ireland, United Arab Emirates, the Russian Federation and Iran.